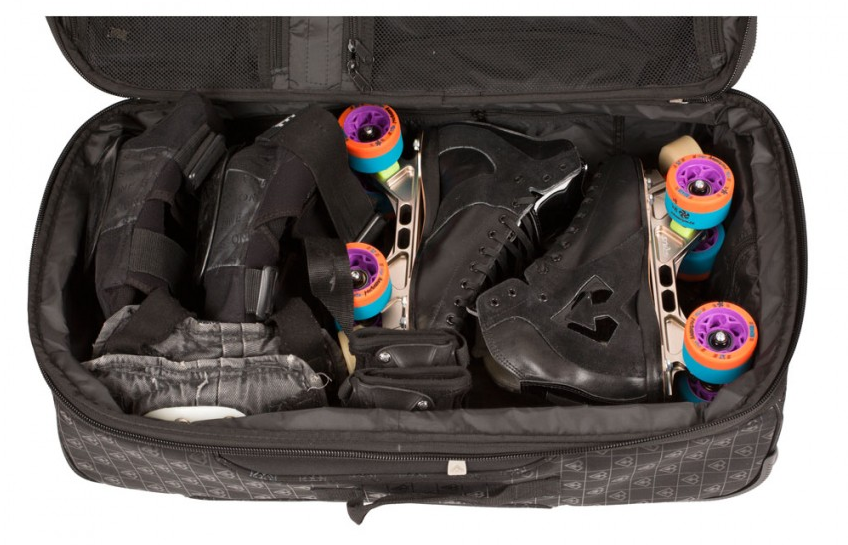 The Antik Rolling Bag

will keep all of your derby gear nice and organized with its various compartments and internal straps. This redesigned bag has an expandable zipper top, ventilated elastic cargo net, and adjustable external utility straps.
Comes with black with red/white accents and over an inch taller than the last model! It can be rolled with by the new, stronger retractable handle or carried with the handle on its side. This is a high quality bag perfect for everyone who loves to skate!
Adjustable Height Handle

Larger enough to hold all regular derby gear

Expandable zipper top

Ventilated elastic cargo net

Adjustable external utility straps
**Contents not included in purchase of bag
This is the best one yet.