The Bont Black/Purple Quadstar JR w/ FX1 Wheels comes in sizes 31 and 32 and is the lightest Jr skate on the market featuring genuine Australian leather outer skin with triple layer protection in the toe area. These boots are light weight with a super strong fiberglass heat moldable base. Great for skaters with medium to wide feet and skinny ankles. The Jr Quadstar comes with ultra light weight FX1 wheels with mini bearings.
Bont Quadstar Boot
Genuine Australian leather uppers

Heat moldable fiberglass base

Removable velcro power strap

Neoprene padded tongue

Rear lace loop

Reinforced toe
Bont Ignite Plate
Fiberglass reinforced plastic baseplate

20 degree kingpin

Derlin pivot cups
Bont FX1 Wheels
87A or 92A


60mm x 38mm

Includes 688 Mini bearings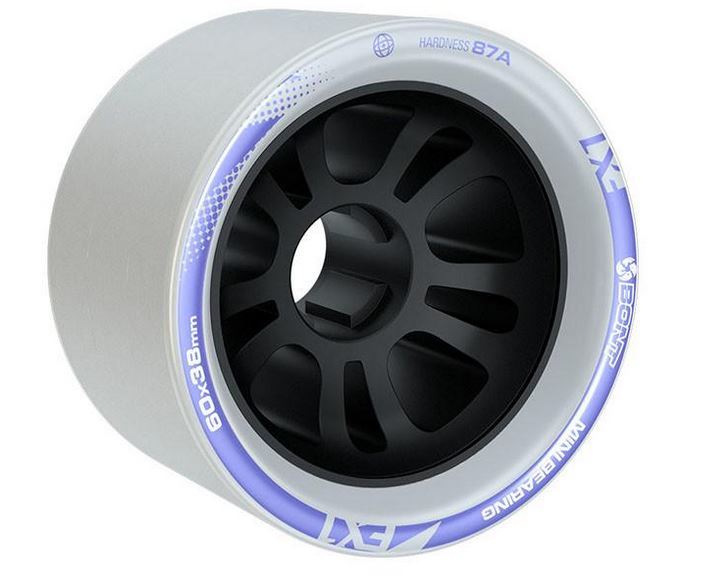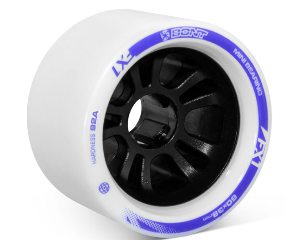 Bont 688 Mini Bearings
Bont Toe Stop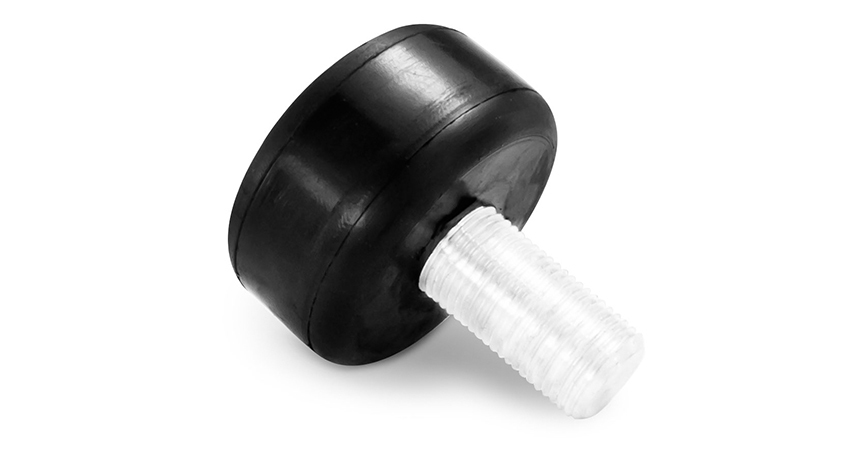 Bont Stitched Toe Guards - pair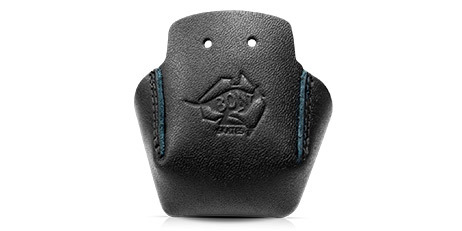 Bont Leather Toe Guards - pair
A set of leather toe guards designed to protect the toe area of your Bont Quad Skates.
Roller Derby is a contact sport and rubbing and dragging of the toe area on hard surfaces may result in the boot materials wearing out sooner than desired.
These toe guards are extremely durable made from 100% Australian Leather and are designed to extend the life of your skates.
This item is not typically in stock. Please allow 2–3 weeks for delivery.

Link to size your foot for BONT BOOT
Heat Molding
Bont skates are the most heat moldable skates on the market. Our resin is developed in house and has been perfected over 36 years to be an extremely stiff resin that becomes pliable at relatively low temperatures. You may have tried heat molding other brands of boots and found that you needed to increase the temperature to try to get it to mold. That is not the case with your Bont boots and we urge you to start with low temperatures.
The base of the boot is moldable which means all stiff areas of the boot can be molded in a standard oven. You do not need to mold your boots if they fit you straight out of the box. To mold your boots, remove the plates and the innersoles. Pre heat the oven to 85°C/185°F. Place the boot in the oven for 15-20 minutes. Higher temperatures will void your warranty and may damage your boot. Caution: Do not place your feet in the hot boots or you may burn your feet. Let them cool a little and test the boot temperature with your hand before placing your feet in them. Tighten the straps/laces/buckles and allow to cool. If you have any lumps or bunions on your feet or if there are any areas causing discomfort, while the boot is still warm you can use the round end of a blunt object to press out any part of the boot. You can heat mold the boots as many times as you like. Please watch this quick video below to see how it's done.
Heat Molding FAQ: If the boots take 20 minutes to mold at 85°C, can I put them in the oven for 10 minutes at 170°C? The answer is no. Please stick to the guidelines and your boots will not be damaged.