Riedell R3 Roller Derby Skater Package
Bad Girlfriend Roller Skates New Skater packages include your skates, Triple Eight knee pads, elbow pads, wrist guards, Triple Eight Brainsaver Dual Certified Helmet and SISU GO mouthguard.
If you already have a dental mouthguard we even offer $10 deduction.
Bad Girlfriend Skates also offers you lots of price saving upgrades! Upgrading now saves you money now. We promise amazing prices and MORE options than any other skate shops. We are your ONE STOP skate shop!!
Email us at bgfskates@gmail.com or text 780-918-9676 for stock/color questions.
Unlike some shops WE HAVE STOCK! Lots of it....

Bad Girlfriend Skates HIGHLY RECOMMENDS to upgrade your Kneepads - PAY THE EXTRA $25 TO $45 AND YOUR KNEES WILL LOVE YOU! (We are skaters and that is why we promote this)
We guarantee having sizes 1 to 10 in stock at ALL TIMES.
Riedell R3 Derby Roller Skate
Riedell R3 Roller Derby skate is an popular entry level affordable skate.
Comes with black leather toe caps to protect the front of your skate from scuffs and Radar Villain wheels a grippy hybrid wheel.
This boot is man made upper (not leather)
Plates are Powerdyne Thrust Nylon Reinforced BOLTED (not riveted) to the boot with Metal Double Action Trucks - great for skaters under 200 lbs with slim foot (not a good choice if you have wide feet).
Toe stops are standard Powerdyne - unless you are on a budget we encourage you to upgrade these at point of purchase.

SIZING <------- this is VERY important
Skates Are In Men's Sizes
(Ladies Go Down One Size)
Ladies Shoe Size 8 = Man Skate Size 7
Unsure of your size?
Please use the below link to size your foot for these skates if you have been unable to try on the skate.
https://www.roller.riedellskates.com/sizing-help
Package includes choices of:
Wheel Upgrades
Upgrade your wheels at time of purchase and save time and money. Please talk to the league and confirm what wheels you will need for the skating surface you will be on. Each surface requires different wheels. Do you need soft wheels that have low hardness 84 - 88A or hard wheels at 90 - 101A? Don't get wheels that won't work for surface you will be on.

(Remember confirm with league what wheels you need for surface you are skating on)

Bad Girlfriend Skates is the only shop that gives you SO MANY wheel choices. If it's not on here email and ask for a quote and change to your package. The pusher wheel is your inside wheel that will hug the inside of the track helping you stick. Your breaker wheel is your outside wheel. You can pick the same wheel as your pusher or try one durometer up/same brand. Example would be 86A Halo as your pusher and 88A Halo as your breaker. Have two different sets allows you to add to your wheel collection the 91A and 95A next so you travel with 16 wheels being ready for all floors of the venues you visit and SAVES YOU MONEY!!!

The
Radar Villain
are the new High Performance "Hybrid" Derby Wheel from Radar manufactured entirely in the USA. They feature Radar Quantum Urethane Radar's Hybrid formula urethane and the new Shark hub. This wheel is great for skaters needing grip due to slippery surfaces, unusual conditions, or just because they prefer a grippy wheel. The other great thing about this wheel is it can be used outdoors.
Radar Villain Size: 38mm wide x 59mm tall
Colors: White urethane with bright purple hub
Hardness: 84A
Radar Pop wheels offer grip, speed and durability at a great price.
With a smaller hub and lots of urethane, the Pop has a smooth, controlled ride.
Category: Indoor Performance

Skating Style: Derby

Size: 38mm x 59mm

Hub: Spoke

Available Colors/Hardness: Yellow 88A, Blue 91A, Pink 93A, and Green 95A
The Sonar Bracer wheels featuring an 84A urethane formula created to provide extra grip.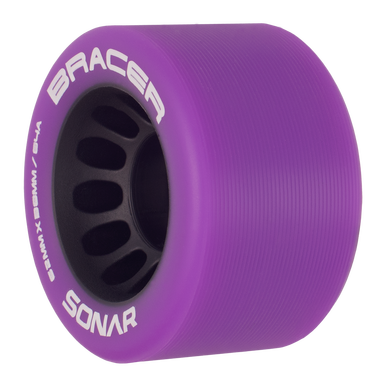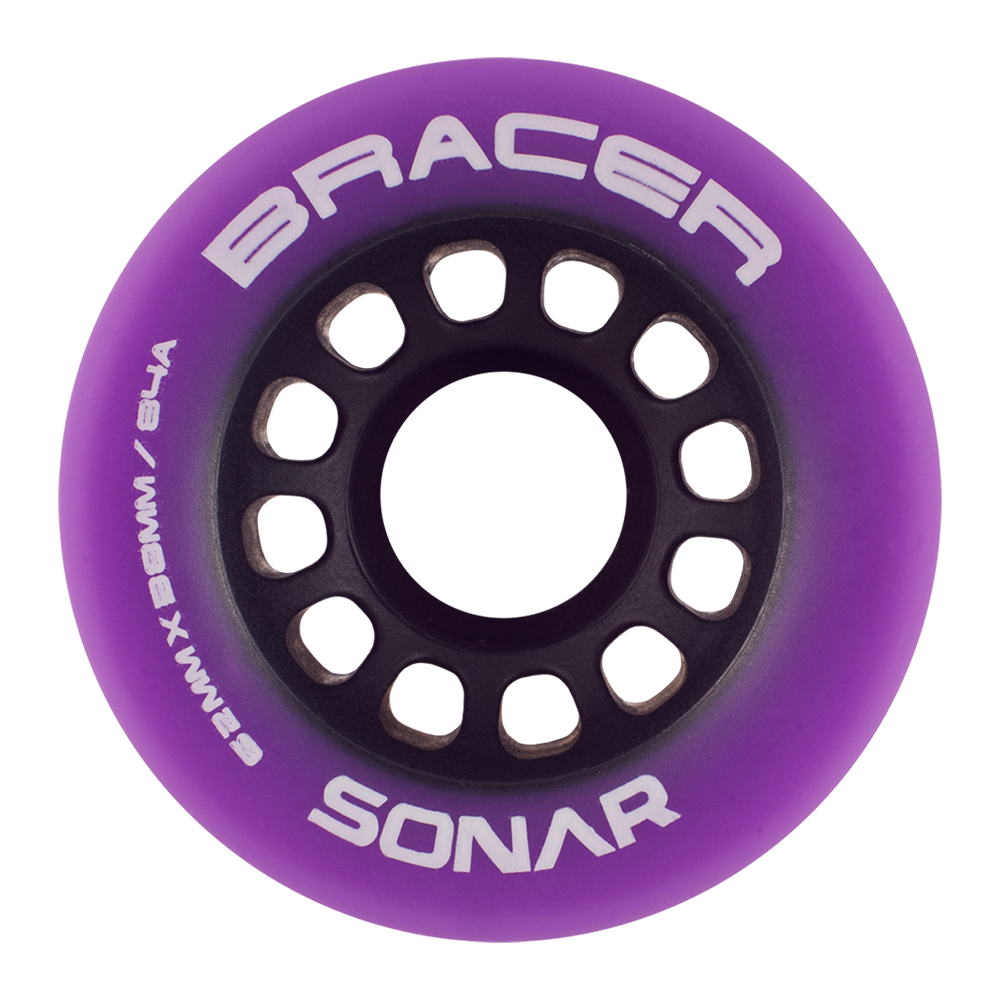 Reckless Envy Wheel gives you great grip and roll for all kinds of surfaces, from unpolished concrete to the slickest wood floors and dirty sport tiles. Use Reckless Envy as pushers or mix with the Reckless Evader or Ikon for extra traction. Reckless Envy are also a great alternative to standard outdoor wheels, providing excellent roll and grip on asphalt, cement, outdoor skate parks, and tennis courts
59mm tall x 38mm wide

62 mm tall x 38 mm wide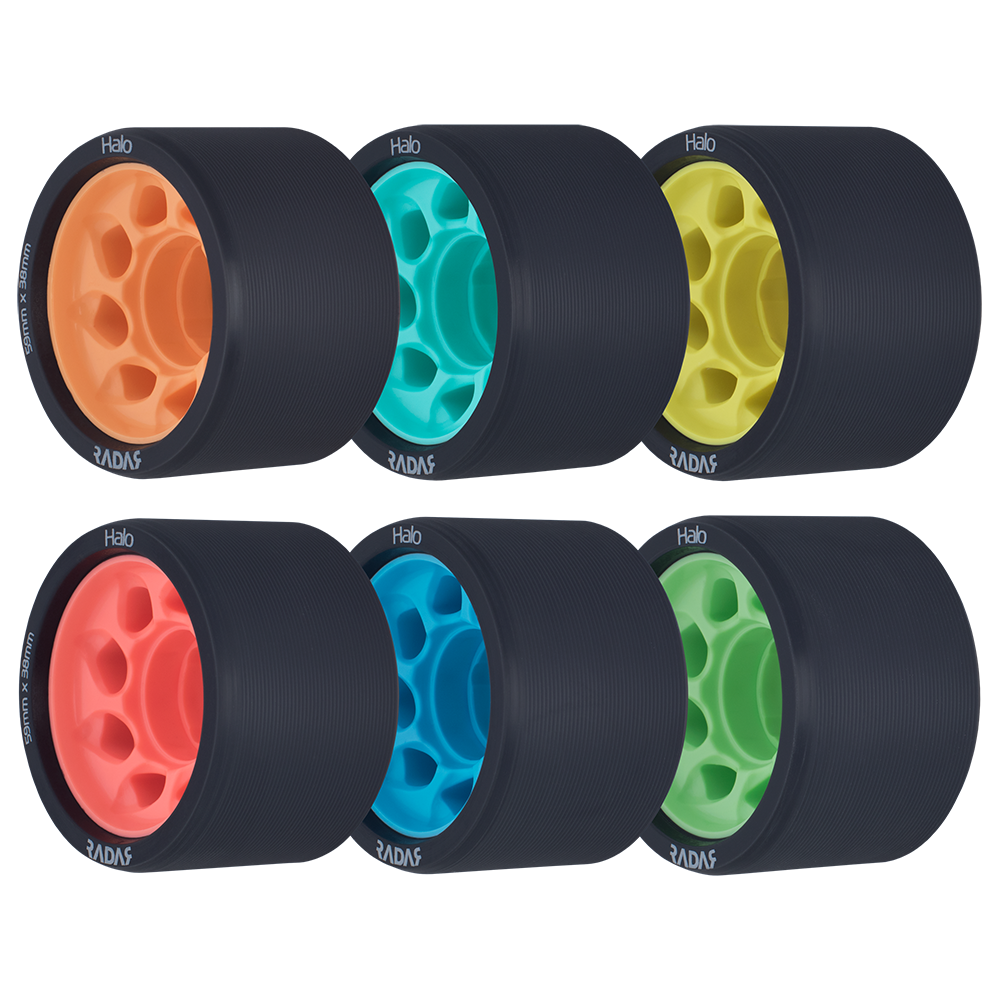 Hardness: 86A Hub: Orange Halo Hub
Hardness: 88A Hub: Teal Halo Hub
Hardness: 91A Hub: Yellow Halo Hub
Hardness: 93A Hub: Pink Halo Hub
Hardness: 95A Hub: Blue Halo Hub
Hardness: 97A Hub: Green Halo Hub
Protective Gear included in your new skater package:
Triple Eight Saver Series Wrist Saver
| | | | | | |
| --- | --- | --- | --- | --- | --- |
| | KP22 Knee | KP Pro (Upgraded Knee) | EP55 Elbow | Saver Series Wrist guard | Roller Derby Wrist guard |
| X Small | 11 - 12.5" | N/A | 5 - 6" | 7.0 - 7.5" | N/A |
| Small | 12.5 - 14.5" | 12.5 -14.5" | 6 -8" | 7.5 - 8" | 7 - 8" |
| Medium | 14.5 - 16" | 14.5 -16" | 8 - 10" | 8 - 9" | 8 - 9" |
| Large | 16 - 17" | 16 - 17 | 10- 12" | 9 - 10" | 9 - 10" |
| X Large | 17 - 19.5" | 17 - 19.5" | 12 - 14" | N/A | N/A |
Triple Eight KP22 Knee Pads Sizing (measure circumference of extended knee)
Triple Eight EP55 Elbow Pads (Elbow circumference with outstretched arm)
Triple Eight Saver Series Wrist Guard (measure hand circumference at the knuckles)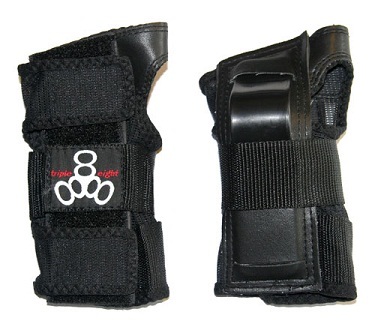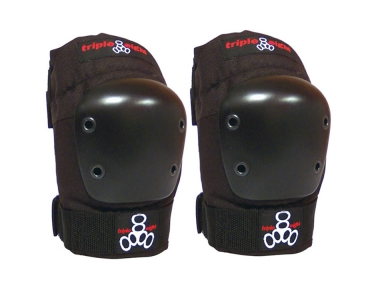 We highly recommend you upgrade your kneepads to: (4 UPGRADES AVAILABLE)
Triple Eight KP Pro Knee Pads Sizing
(measure circumference of extended knee) see size chart above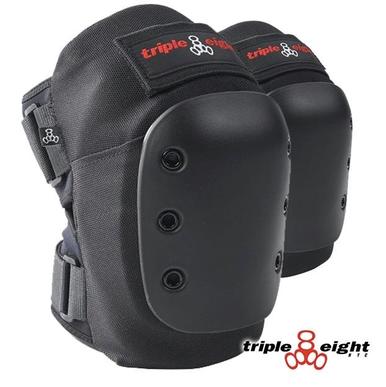 What is the difference between Pro Knee Pad and Pro Derby Knee Pad?
The Pro Knee Pad is a bigger pad over-all and the bend/shape is fixed on the perfect angle to cup your knee when you fall. The Pro Knee Pad is made of 1 ½" thick foam.
The Pro Derby Knee Pad has a one of a kind flex hinge. It has the same bend at the knee as the Pro Knee Pad, but the flex hinge allows the pad to move with your leg. The over-all sizing is also smaller. The Pro Derby Knee Pad is made of 1 ¼ " thick foam.
Note: Measure approx 1.5" above and below knee
| | | |
| --- | --- | --- |
| SIZE | TOP OPENING | BOTTOM OPENING |
| X SMALL | 11" - 14" | 10 - 13" |
| SMALL/MEDIUM | 13 - 16" | 12 - 15" |
| LARGE/X LARGE | 15.5" - 18.5" | 14.5 - 17.5" |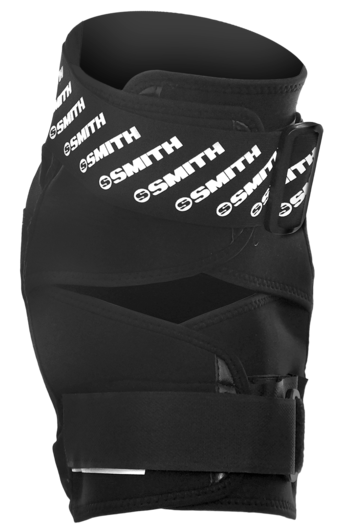 Wrist Guard Upgrades:
Triple Eight Roller Derby Wrist Guard
measure hand circumference at the knuckles and match to the sizes listed below
S 7.0 – 8.0 in
M 8.0 – 9.0 in
L 9.0 – 10.0 in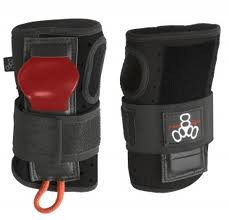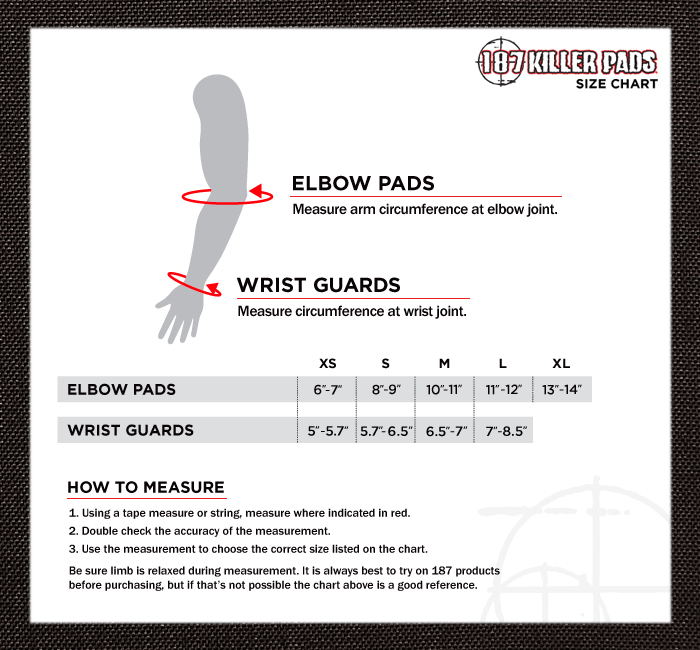 187 Pro Roller Derby Elbow Pads
What is the difference between the three styles of 187 elbow pads?
The Standard Elbow is the original and more traditional design of elbow pad and best seller. It has a ½" of foam.
The Slim Elbow Pad is a smaller, more compact elbow pad, with a fixed bottom strap. The Slim Pad still offers great protection with a ½" of foam.
The Pro Elbow Pad is a larger, more thick and bulky pad for those who want max protection for their elbows. It has a 7/8" of foam.
TSG Derby Girl All Terrain Knee Pad
•Women specific design
•Sleek and ergonomic design
•Shock absorbing EVA padding
•Fixed full coverage PE shell
•Top and bottom Velcro straps for optimum adjustment
•Pull-over design
TSG DERBY GIRL KNEE PAD

Top Circum.

Bottom Circum

Small

13-15.25"

12.25-13.5"

Medium

14.5 -17"

13-14.25"

Large

15.75-18.5"

13.75-15.25"
S1 Pro Knee Pad with black gloss cap is designed with comfort, durability, stability and function in mind.
XSmall |Top of the knee 12"–14" Bottom of the knee 11"–13"

Small |Top of the knee 14"–15" Bottom of the knee 12"–13"

Medium |Top of the knee 15"–17" Bottom of the knee 13" – 15"

Medum/Large

|Top of the knee 17"–18" Bottom of the knee 14" – 15"

Large |Top of the knee 18"–20" Bottom of the knee 15"–17"

X-Large |Top of the knee 20"–21" Bottom of the knee 16"–17"

2X-Large |Top of the knee 21"–23" Bottom of the knee 17"–18"

3X-Large |Top of the knee 23"–25" Bottom of the knee 18"–19"
Measure 4" above knee cap center for top measurements and 4" below for top of knee cap centre
Note: If there is any question about sizing or if you are right on the bubble of a size we suggest that you get the next size up or the bigger size as these pads run just a little small.
Your New Skater Package also includes:
Triple Eight Brainsaver Dual Certified with EPS Liner Helmet
To ensure a perfect fit, measure the circumference of your head starting in the middle of your forehead and match it with the sizes below.
XS/S 18.9-21.3in (48-54cm)
S/M 21.7-22.8in (55cm-58cm)
L/XL 23.2-24in (59-61cm)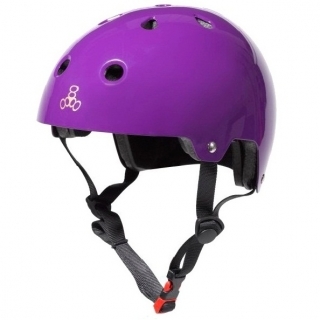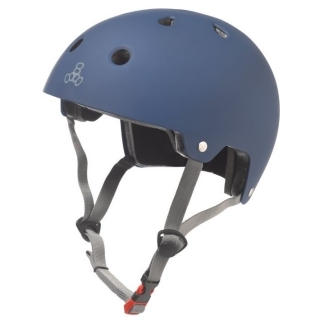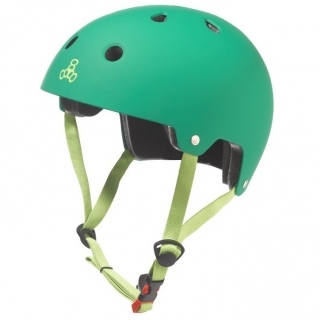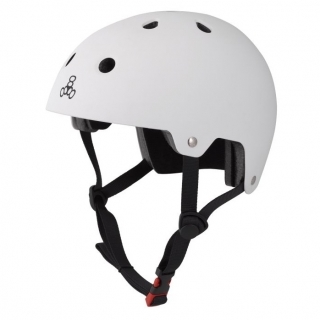 S ONE Lifer Roller Derby Helmet

The S1 Lifer Helmet is one of the best fitting and safest helmets for Roller Derby. The Lifer Helmet uses a specially formulated EPS Fusion Foam which allows it to protect your head from multiple low force impacts as well as high impacts. The Lifer Helmet is a Certified "multi-impact" helmet and is up to 5x more protective than the soft foam non-certified helmets. The Lifer helmet is a break through design combining the added safety of a CPSC and ASTM certified helmet with the comfort and fit of a non certified helmet. The S1 Lifer Helmet is the best fitting High impact and Multiple Impact helmet on the market.
Specs:
• Specially formulated EPS Fusion Foam
• Certified Multi-Impact (ASTM)
• Certified High Impact (CPSC)
• 5x More Protective Than Regular Skate Helmets
• Deep Fit Design
Package also includes SISU Go Mouth Guard FREE

The SISU GO is a thin, flexible mouthguard made to be discreet and comfortable while protecting where most dental injuries happen. Equipped with Diffusix™ Technology, the perforations in SISU GO oscillate on impact and diffuse the forces to the scientifically designed crumple zones. The perforations also allow for natural flow of air and saliva, empowering athletes to talk, breathe and drink in sports where communication and hydration are key. A little dental protection goes a long way with SISU GO.
Details:
Shorter guard

Extreme comfort

Essential coverage for the minimalist

Ages 11+
$5 Savings getting Skater Bag in your package.
If your budget allows you save $ getting Skater Bag in your package.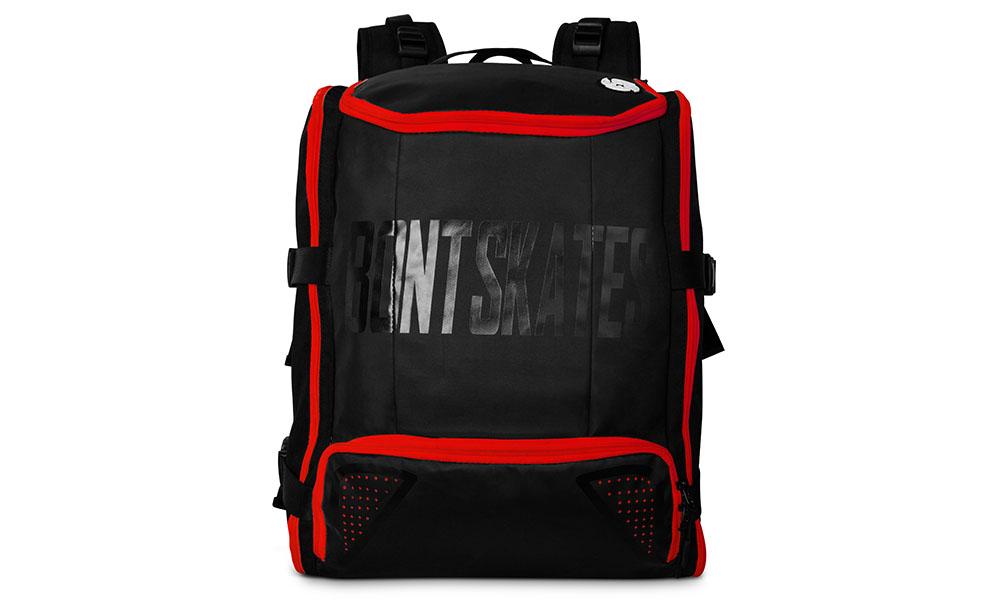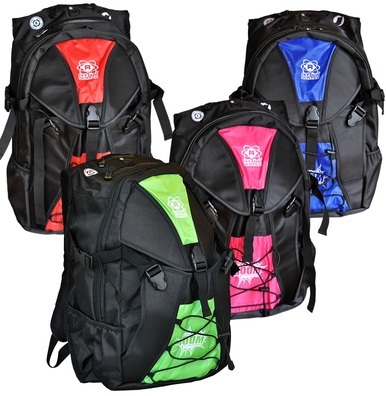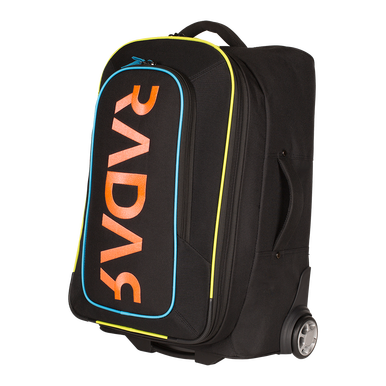 Reckless Roller Derby Backpack
Thanks Hoochie for fitting me with great gear!!

Detail to each customer is very important here. I was very impressed with the one on one and specific fitting. I have already recommended to many of my Fresh Meat friends!

Love love love my starter package :) the service received while checking out gear was awesome as well:) definitely will be coming back for all my derby needs.

I only got to wear my new package for an hour but I loved all the gear I got and I loved the help I got at the shopped when I went and bought my equipment. I definitely would recommend this store and product. I rate it 10/10