Posted by Lesley Bad Girlfriend Hoochie McDonald on 23rd Jul 2017
At Long Last Bad Girlfriend Skates is going to be blogging

BUT FIRST

Meet our staff............

Avery-Rayne AKA Toxic Talker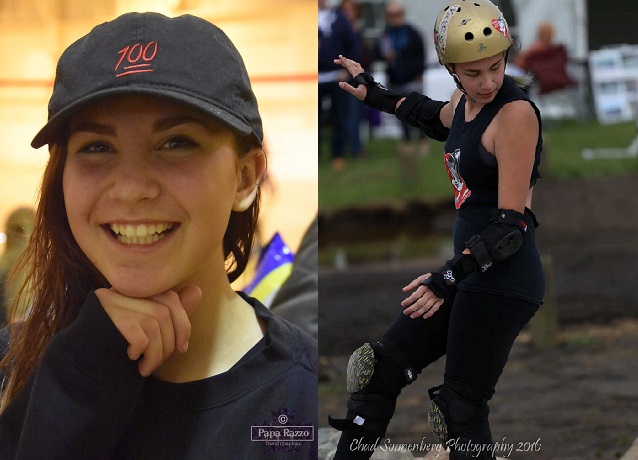 Avery-Rayne AKA Toxic Talker (and boy can she!!!) has been skating with Sturgeon County Junior Roller Derby Association for 4 years. Avery has been working at the store since March of 2017 when Hoochie took her second vacation of the year for a 2 week absence. She did so well working with our other store Jr Abbi we just couldn't let her go. What we love about Avery is she is not only a quick learner and listener but she is just as bossy as Hoochie.
The great thing about having our Jrs working at the shop is they bring such a different level of service relating to the kids that come into the shop for gear. Lets face it kids relate to kids and don't listen so much to the adults!!!

Abbi AKA Abs of Steel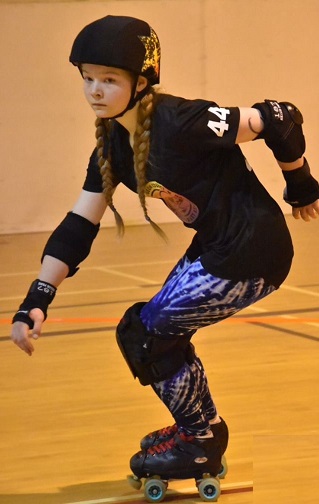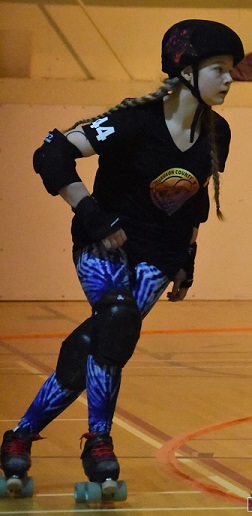 Abbi AKA Abs of Steel has been playing roller derby for 4 years with Sturgeon County Junior Roller Derby. She was the first Junior we have ever hired and due to the success now have 2 working in the store.
Derby is her passion just like the rest of the store staff but she also does very well at volleyball & badminton a school. She starts grade 10 in fall of 2017 having just graduated grade nine with honors.
Cat AKA Cat L. Prod
Cat AKA Cat L. Prod It all started at Pride in Toronto at Clam Slam 2010: my first taste of derby. Being an avid Jack Daniel's drinker I was mystified by the Great Jackie Daniels and had to find out about this sport. I ran to Roller Bug the next day and bought all the gear without even knowing if we had roller derby in Newfoundland. Turns out we did and I signed up for the next freshmeat intake. With no roller derby shops on the Island I opened Signal Skates and then the fun began. Over the years I played with the Squareville Slammers, Neversweets, and Jam Jams while living on The Rock.
In 2013 I met the infamous Hoochie and I eventually migrated to Alberta later that year and moved into Bad Girlfriend Skates. I played with Hwy14 as a skater and ref, eventually becoming a part of Reff'd for Dead crew. I've since hung up my skates completely and now dedicate my time to making people laugh at some of the ridiculous t-shirts I create. I hang out at the shop for just a few days a month on the weekends maintaining skates, hang with peeps, and spread my gear wisdom.
Lesley AKA Hoochie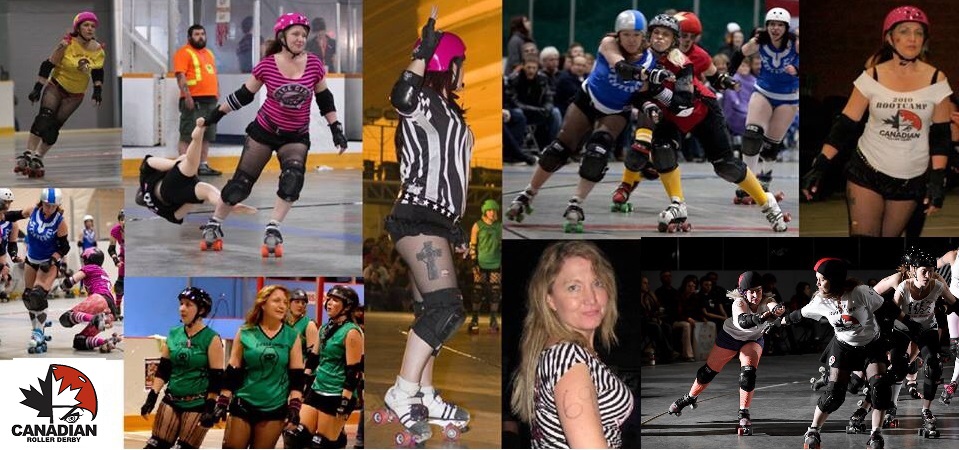 In February 2006 I met up with Sour Cherry in Edmonton and my introduction and journey into Roller Derby began and still continues.
I skated with Oil City Derby Girls for my first 4 years and was president for 3 years. Founded Red Deer Roller Derby and helped with start up of the first Junior league in Canada, Greater Edmonton. I have skated with many leagues such as E-Ville, Red Deer, Hwy 14 and traveled to many places with a great many skaters. One of my favorite memories was 2009 traveling with a team of Canadians to the UK and Scotland as Team Canada. But really 11 years later at age 50 when people come to the shop and ask who I skate for I don't mind telling them "I AM RETIRED!"
Bad Girlfriend Skates started in my garage and the local roller rink in 2008. In 2016 we relocated to Morinville with a way better shop with more space but it just never seems like enough space, especially since I can't stop buying so much gear and skates till we are bursting at the seams again. I love building the store website adding products all in an effort to make Bad Girlfriend Skates your one stop skate shop. You have to offer more than one brand and give options because lets face it we are all different sizes and shapes and no one skate or knee pads fits or feels the same on everyone.

Bad Girlfriend Skates can be reached at bgfskates@gmail.com or by texting/calling 780-918-9676