PowerDyne Reactor Neo Plate is a performance aluminum plate replacing the Rival Plate. This plate shares many of the same design elements as the Reactor Pro but at a fraction of the cost.
The 10° kingpin promotes more power and stability when compared to the 15°+ plates on the market.
The kingpin features click-action adjustment for precise customization, while the trucks are two-piece fixtures with lightweight aluminum hangars and chromoly steel axles.
The Reactor Neo parts are compatible/interchangeable with the Reactor Pro plates.
10 Degree Kingpin Angle

"Click" Action Adjustment

1 Pieces Delrin Pivot Cups

Rounded Toe Edge Design

Silver Anodized Finish

Parts 100% compatible with Reactor Pro Series
Sizing Guidelines:
Sizes 3-13

Plate size corresponds to Riedell boot size. For example, a size 6 plate fits size 6 and 6.5 Riedell boots.
Hardware Included:
Axle Nuts (installed on trucks)

Mounting Hardware
https://www.roller.riedellskates.com/UserFiles/Documents/PowerDyne-Reactor-Neo-Plate-Chart.pdf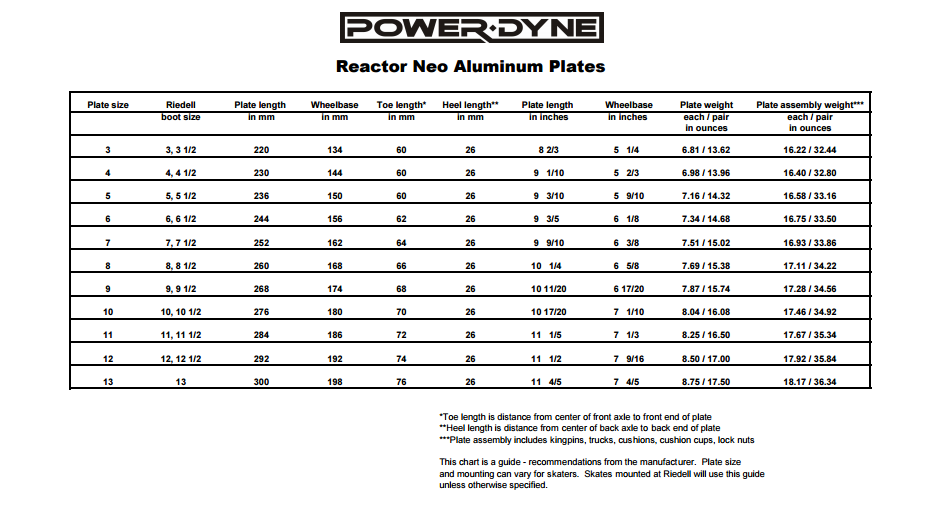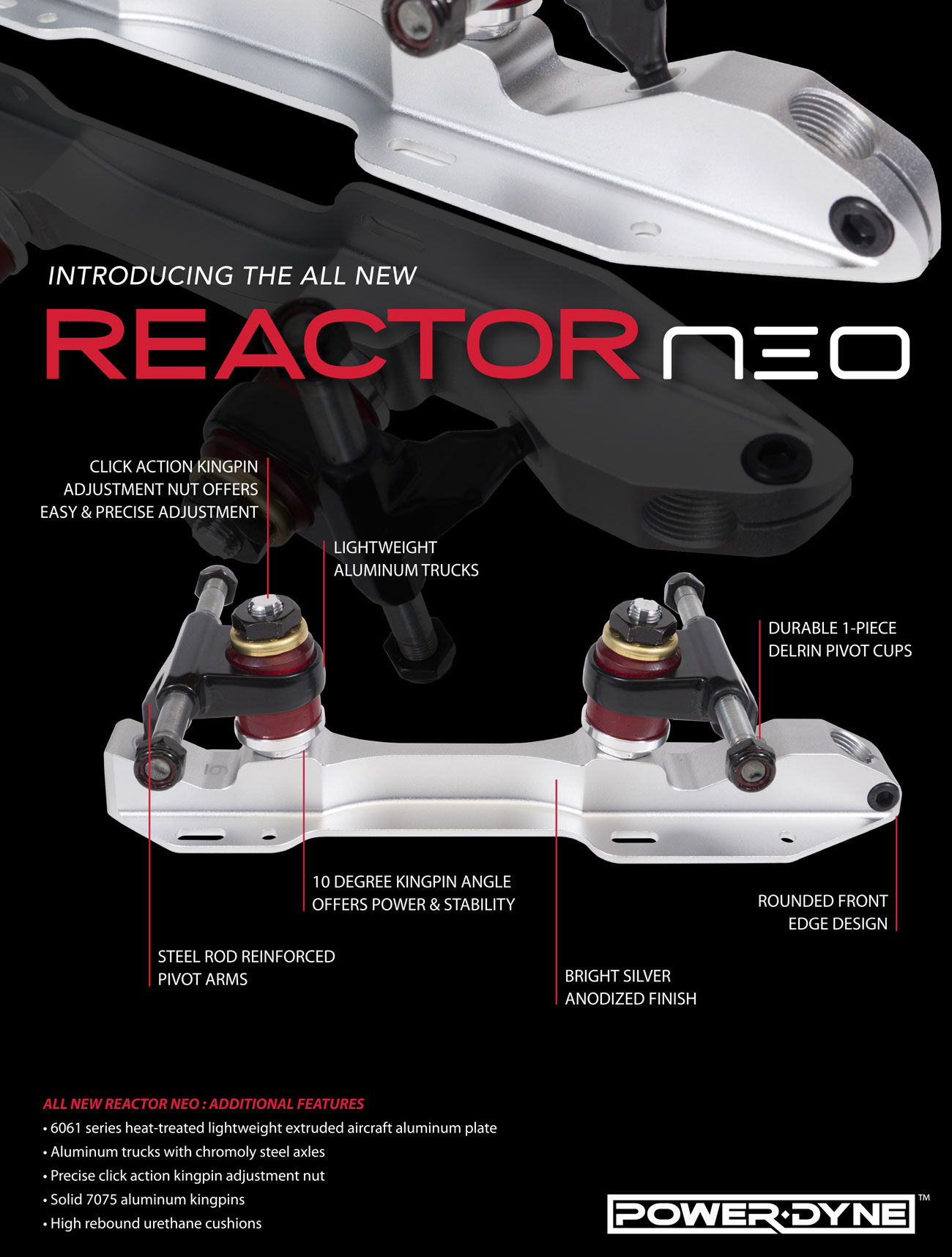 https://www.roller.riedellskates.com/UserFiles/Documents/PowerDyne-General-Roller-Plate-Maintenance-Card.pdf