Riedell outdoor wheel the Radar Donut is made from our same high performance urethane as the popular Energy wheels.
Color:

Orange with Sprinkles

Wheel Category:

Outdoor Performance

Wheel Hardness:

78A

Wheel Hub Type:

Micro

Wheel Size:

32 mm x 62 mm
These wheels will help you roll fast and smoothly over a wide variety of outdoor surfaces
Price is for 4 wheels (you need to order 2 packs if you want 8 wheels)
Wheels do not come with bearings.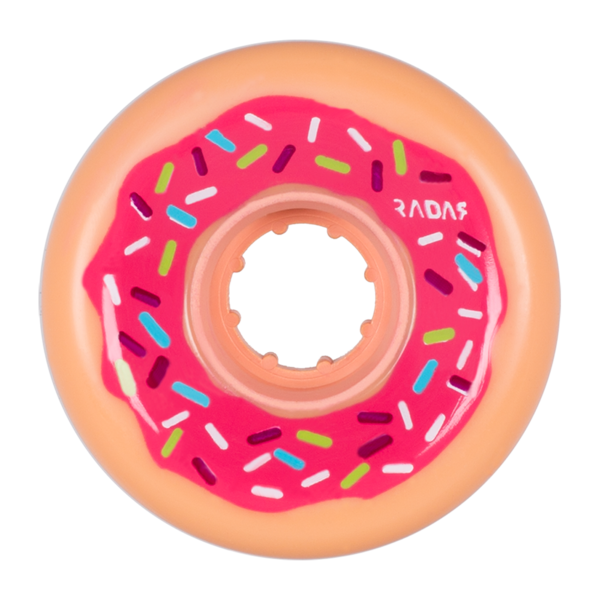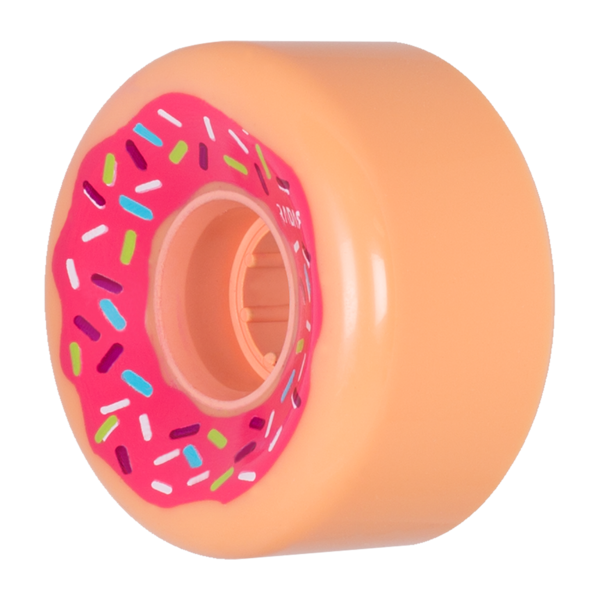 Bought these wheels because the wheels that came with my skates wore out way quicker then I anticipated, also I was looking for wheels that work great with outdoor skating. I am so fortunate to have come across badgirlfriendskates! I am OBSESSED with my wheels and how great they have been keeping up !