Radar Halo wheels feature an innovative, signature H-shaped hub.
The inner and outer edges of the hub are oversized, which reduces the amount of urethane on the edges of the wheel making it easier to perform stops.
Designed for derby the incredibly light Halo offers grip, increases control, and improves ride.
Size: 38mm x 59mm
Hardness: 84A Hub: Purple Halo Hub
Hardness: 86A Hub: Orange Halo Hub
Hardness: 88A Hub: Teal Halo Hub
Hardness: 91A Hub: Yellow Halo Hub
Hardness: 93A Hub: Pink Halo Hub
Hardness: 95A Hub: Blue Halo Hub
Hardness: 97A Hub: Green Halo Hub
Hardness: 99A Hub: White Halo Hub
Hardness: 101A Hub: Black Halo Hub
$59 per 4 pack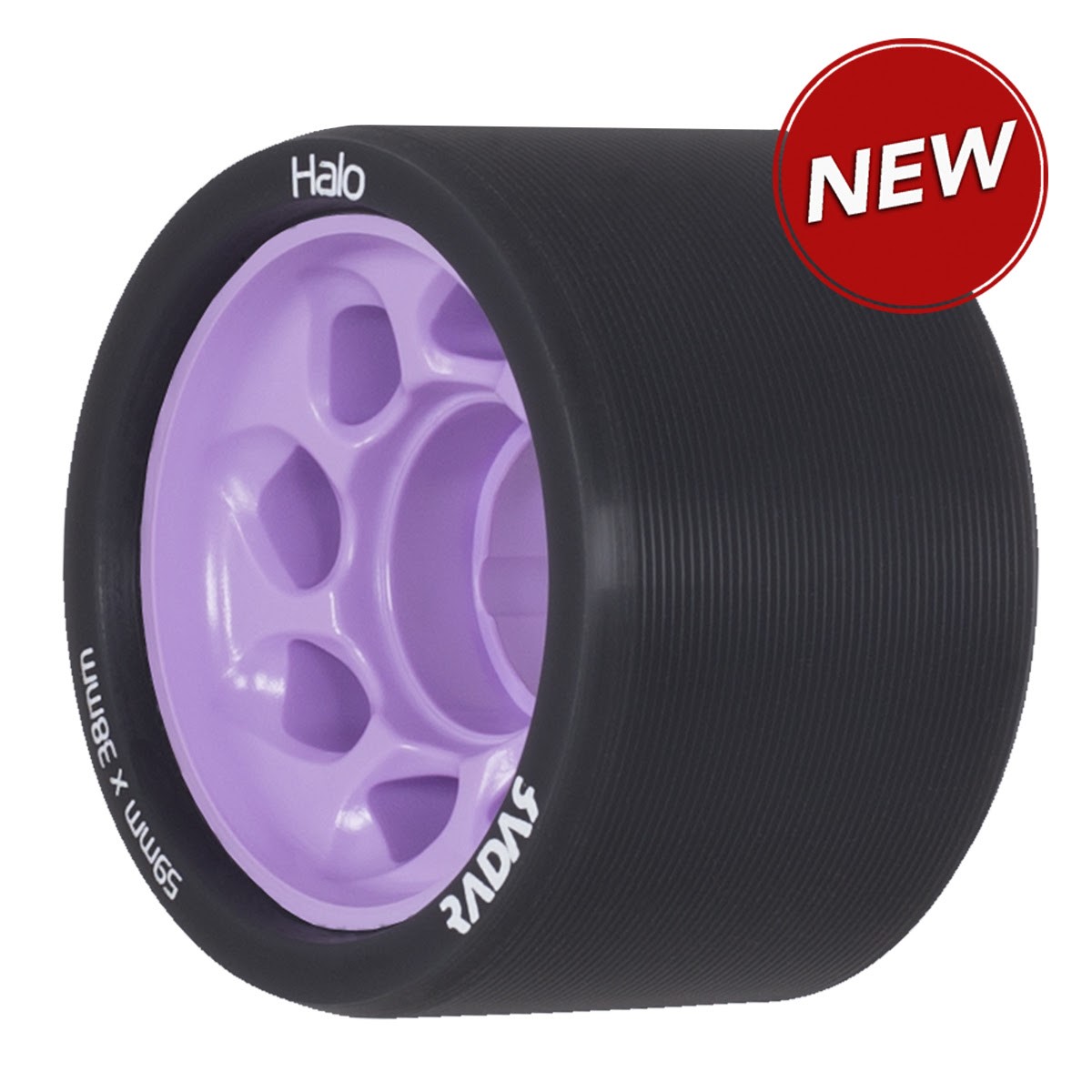 Halo 84A
This new Halo wheel is the remedy for slippery surfaces. At 84A, it offers tons of grip, while the oversized edges of the Halo Hub still provide excellent roll, so skaters experience a crisp feel and plenty of speed. Skaters needing more grip will no longer have to sacrifice speed and edgework.
Halo 99A & Halo 101A
Derby skaters playing on very grippy surfaces face unique challenges. If they can't stop properly, their derby game will suffer. The new Halo 99A and Halo 101A will provide excellent stopping and edging characteristics on coated or extra grippy surfaces. No other 99A or 101A wheel on the market will match the performance of these new Halos!
Love them this is my second set. They roll great and have a good feel.